Dances of India
Residents of India have borrowed the movement and the music for his inimitable dance at the very mother nature, which they piously worship. Classical Indian dance is different from other dances known belonging to this country that maintains the tradition of the movement and execution of thousands of years, and it is a very long time for the arts.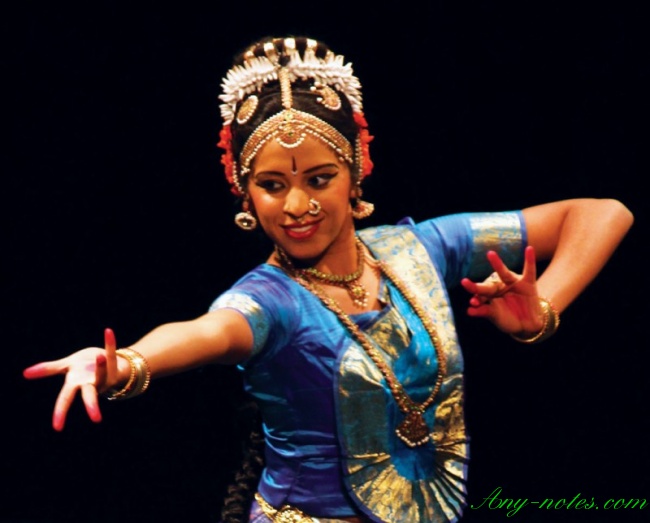 Many classic India Dance are filled with sensuality, charm and great lyrical grace. Dance grabs you and takes away in a time long forgotten days and brings to the nature of the places where he appeared. It will give you an insight into the secrets of the universe and pieces of your own importance in this speck.
Sculpted forms of classical Indian dance quite similar to the dance seen people in feature films. They are different kind of plastic, spirituality and closeness to nature. Classical Indian dance group also laid the foundation for a dynamic yoga asanas, many were taken exactly from the movements of classical dance.
Dance, which is considered a classic in India, retains all the traffic without changes recorded in the ancient canons on the dance treatises. One of the most famous is the «Natya shastra», which was written at the beginning of our era. The first classical dance style was "Bharatanatyam" is an ancient religious dance performed in temples, which begins its history from the founding of the Dravidian culture in the south of India.
In the mid-twentieth century opened the first academy of teaching this dance. He was brought to conformity with the ancient canons and created an orderly system of teaching the art of dance.
Many wealthy parents in Indian families are trying to give the best dance and music education for her children, because of the fact that the canonical dance occupies a very important place in the cultural development of India. When children first takes a good performance, they are proud of all relatives.
Recently, the West became interested in the culture and musical styles of India, now no longer a rarity frequent collaboration of dancers with the West. Joint tours and workshops to increase the popularity of classical Indian dance in Europe and the West. In Russia the same way many people are interested in learning this art. To date, foreign nationals is easy enough to get to the training academy of dance in India. A lot of dancers were trained in India and is now dancing classical dances of India in their homeland.
Look at other articles at this section: