Fabulous music
There is no doubt that children love fairy tales. But there are some adult fans of fairy-tale genre. You can call them freaks, but if it is a fabulous opera or ballet-a different matter. Classical (aka-academic) music has many fabulous pieces of music. Almost all of the composers wrote music for scenes tales. Opera, ballet, symphony, and plays for different instruments.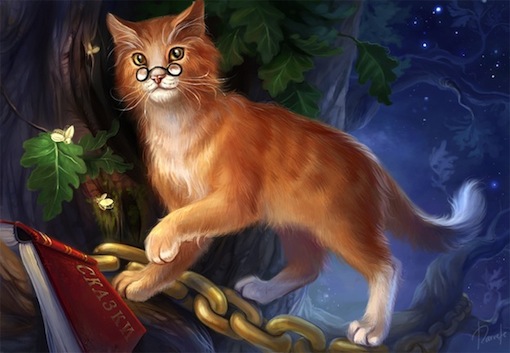 A. Liadov-Russian composer of the 19th century.-Author of symphonic piece with a fancy name "fright". Summary of the work is as follows: deep in the mountains in a crystal cradle Ivory Baiyun shakes a little fantasy creature-frights. Melody Cat resembles a lullaby, and the theme of "character" sounds harsh, short phrases the flute. The fright will grow and will do minor mischief different people.
Little fairy gnomes have become characters piano works of Franz Liszt ("Dance of the Gnomes") and Grieg ("March of the Dwarfs"). In Rachmaninoff "Punchinello" (from the series "Fantasy Pieces"), in Medtner and Prokofiev series of piano pieces called "Fairy Tale". Great symphonic fabric of Rimsky-Korsakov's "Scheherazade" can be called a kind of adaptation of the Arabian Nights. This work shows the noise of the sea, drawn musical portrait of the terrible king Shahriyar, affectionate and gentle violin theme depicts a lovely romantic queen. All three ballets ("Swan Lake", "Sleeping Beauty" and "The Nutcracker") Tchaikovsky written in fairy stories where good triumphs, as befits a fairy tale).
Glinka set to music the immortal works of Pushkin's "Ruslan and Lyudmila". It sings his epic Bayan, Ruslan takes a dramatic aria, coming on the field of battle. A hero's head-Tchernomor brother, voiced chorus of male voices. Moreover, the artists have to be right in the head fake to sound seemed deaf, going from somewhere inside. Fascinating chorus sounds Magic virgins Naina, seducing Ratmir. Glinka created the splendid "The scene of abduction of Ludmila Black Sea». After threatening-sounding theme of "evil Carla" in the orchestra goes silent chain sonorities that musicians call "chords stupor." So Glinka showed amazement revelers at a wedding of people after seeing a miracle. They froze in disbelief, did not immediately realize what happened.
Music works in fairy tales different narrative. She is not peculiar sharp dramatic contrasts, complex dramatic collisions.
This music picture, picturesque, it features an epic warehouse.
Look at other articles at this section: