Musical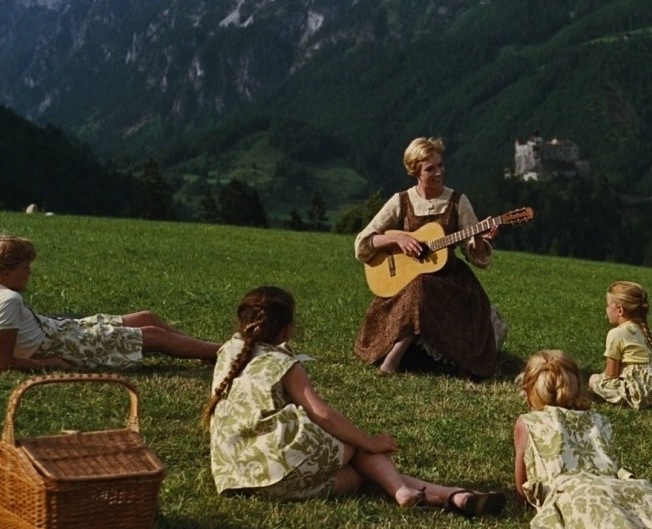 Musical (musical comedy or musical performance)-music and stage work, which combines the form of pop art, drama theater, opera, ballet and dance everyday. The genre emerged in the late XIX century in the United States. The starting point of a new genre is considered to be staged in New York in September 1866 show-«Black Crook». In the view of intertwined romance, ballet and other genres.
If you love music and you call yourself a music fan, you probably enjoy musicals.
This genre of films and theater performances are not so old as you might think. However, despite this, the musicals are descended from a noble opera. Of course, to understand and accept the opera can not please everyone, and it was one of the reasons why people come up with operetta. It is with this simplification it all began. The forerunners were a lot of musical genres lungs, where mixed variety show, a French ballet and dramatic interludes. Musical comedy meant easy entertaining idea where important was not the plot, but rather a popular vocal numbers performed by the idols of the public.
This genre has become especially popular in the 1930-1940's, when it was replaced by the silent movie cinema sound. It has become a true fever. An incredible number of musicals written for the film industry, and live theater. Time can be considered musicals began in those years when people knew a lot about how to have fun. While jazz hardly anyone thought of the great music, but this particular genre introduced him to a number of classics.
However, the story does not end with the musical. Following the jazz era an era of disco. In this era of restraint and silver shades have given way to an endless sea of ​​color and madness of forms and colors. In the 1970-1980-ies in vogue include musicals disco, people do not want to keep up with fashion, it is for this reason that at the time silent films gave way to sound, and jazz at the time of stepped aside to make way for rowdy disco. And it was at this time becoming popular musicals such as "Saturday Night Fever" (English Saturday Night Fever), «Grease" and "Mamma Mia" (1999). The latter, by the way, was more popular in his time on the stage, and only recently filidh Lloyd has suffered all this striking effect on the screen.
And in our time musicals haunt directors and youth. Not low popularity enjoyed musicals such as "Camp Rock," in which a lot of the Jonas Brothers revealed their repertoire and "High School Musical"-good, light-filled modern rhythms movies reminded that the musical-a genre that is unlikely to ever something has exhausted itself.
But musicals are not always kept pace with the times. One can think of the great musicals such as "Phantom of the Opera" (1986), which, by the way, is more close to the genre of classical music and opera in particular, however, it is still a musical that has been incredibly popular in the 1980s, on the stage , and then was transferred to the screen. It is also widely known, became the musical "Moulin Rouge" (2001). This musical combines, perhaps, a rather large range of music. It is possible to meet the legendary reference to the legendary musicals such as "The Sound of Music", you can meet and classic tracks like "Kan Kan" by Offenbach, and even the classic Argentine tango. Not without more modern rhythms. "Moulin Rouge" is one of the most striking examples of what musical genre is universal for anyone who loves music.
Musical appeals to her audience the language of modern household and pop music, but the musical form is simpler and more compact. There are no detailed mnogoepizodnye finals acts, bands are rare, but often the scene of several soloist or soloists with the chorus song form dominates. Musicals peculiar richness of action: singing and dancing scenes grow out of the action and its follow up.
Primary sources of musical works were T. Plautus, Shakespeare, Dickens, Shaw, F. Molnar, M. Cervantes, Voltaire, F., S. Sholom Aleichem, J. O'Neill, E. Rice, M. Anderson, T. Capote T. Wilder and others.
The musical has become an integral part of the theater, the cinema and the music itself. This is not surprising, because the music is all around us. And if you love movies and music, then this is a musical genre that is just for you.
Look at other articles at this section: